Market Strategy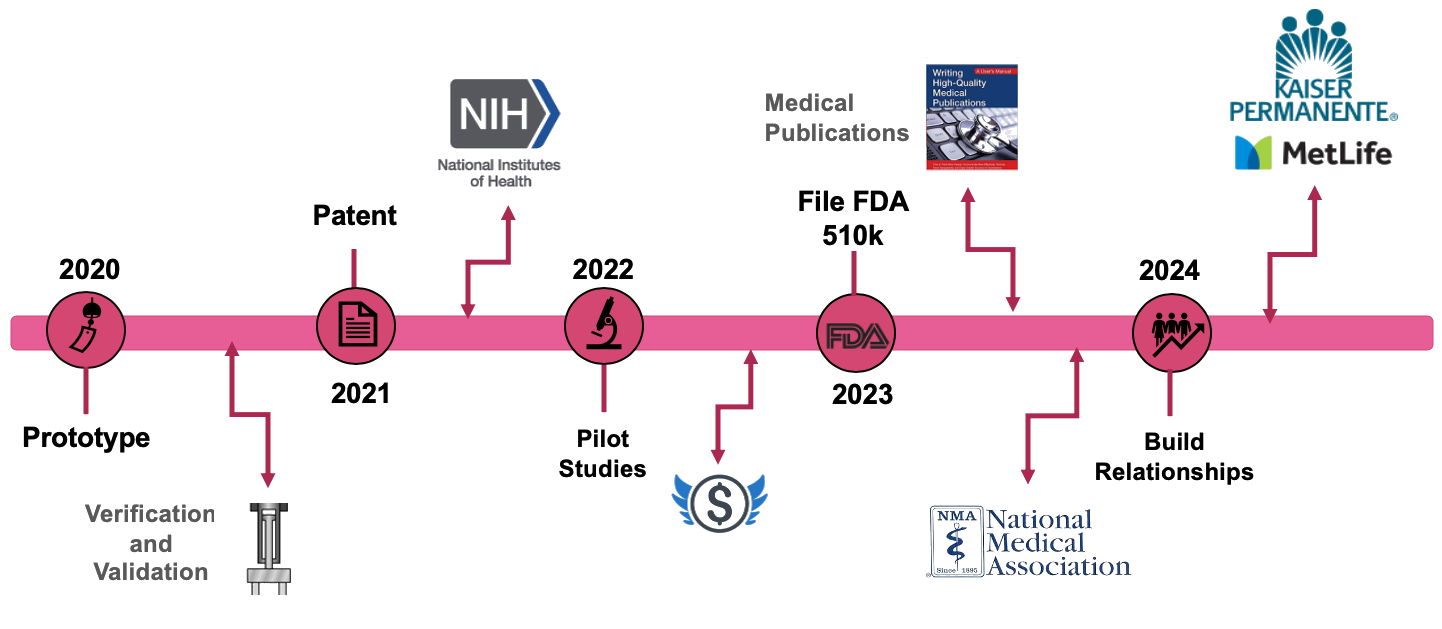 A requirement for our device is going through FDA approval. In order to achieve that we will test and analyze the data from the prototype we are currently working on. We plan to file a design patent next year and begin applying for funding through the National Institutes of Health. We will also reach out to angel investors and venture capitalists to invest in our company. During the process of filing for the 510k Class 2 FDA application, we will begin our pilot studies, gather data, and publish to medical journals in order to establish credibility of our device. We will introduce our device in medical society meetings to effectively reach healthcare providers. We plan to start selling our device in 2023 to early adopters and eventually to insurance companies, hospitals, and clinics.
Our device is classified as a Class II FDA device because it has a moderate risk to the patient as it will be inserted in the vagina. It will be used as a preventative measure and will not put the patient's life at risk.
Market Opportunity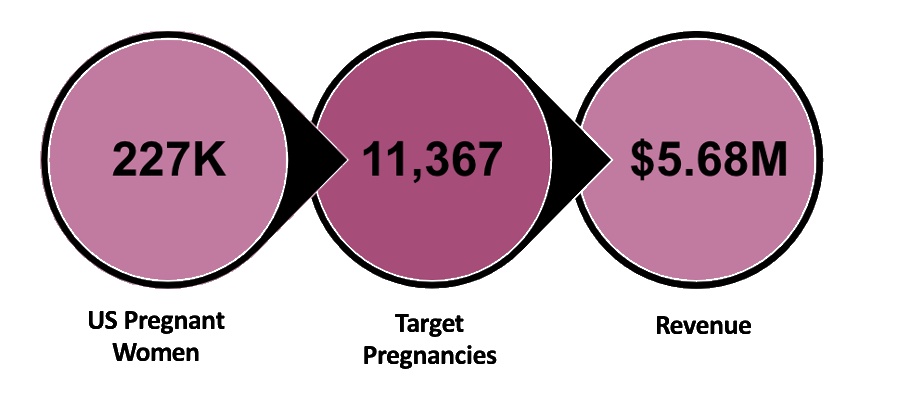 Currently, 227,000 women are affected with this medical condition in the US alone. During our first five years of sales, we plan to reach about 11,000 of these women giving us a revenue of $5.68 million.
Exit Strategy

Our proposed exit strategy is to be bought out by companies that specialize in prenatal health such as Johnson and Johnson, Lucina and Progyny. This market is expected to reach USD 33.22 million by 2025 at a 5.1% CAGR during the forecast period, according to a new report by Grand View Research, Inc.